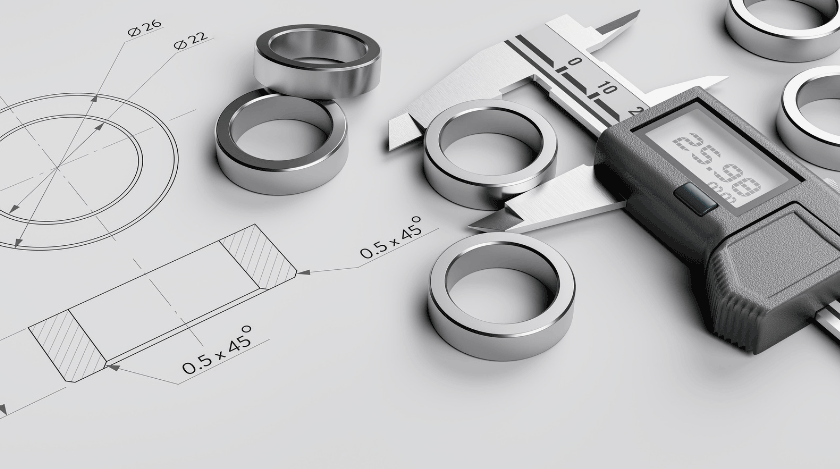 Custom Neodymium Magnets according to your company requirements. We offer all grades of neodymium magnets, custom shapes, sizes, and coatings. we have the equipment, technical expertise, and trained personnel to manufacture custom neodymium magnets and neodymium magnetic assemblies to your drawings and requirment.
Neodymium Magnet Specifications
• Dimension:
The size of the neodymium magnet is marked in millimeters. Standard shapes include discs, blocks, rings, and torus in different grades. Non-standard shapes need to be marked with drawings.
• Coating/ Plating:
Neodymium magnets are susceptible to oxidation, so the coating is necessary. Osenc can coat your custom neodymium magnets with a wide variety of materials, including Ni, Zn, Epoxy coatings, Parylnee, and so on.
• Working Temperature:
Neodymium magnets are temperature sensitive. If the neodymium magnet will be exposed to temperatures in excess of about 80°C. Customers should be carefully considering the magnet grade and the magnetic circuit.
• Magnetizing Direction:
A magnet will attract most effectively when one of its poles is touching the magnetic surface you want it to be sticking to. Thus, an axially magnetized magnet will work best when one of the flat faces is touching the surface. Just because this type of magnet works best when its flat face is touching the surface
Request Samples:
The first step of manufacturing custom neodymium magnet is make a sample. Because in most of cases, customer's design does not necessarily meet their needs. We recommend checking a sample magnet and making sure its magnetic properties before the mass production.