Osenc Magnet Company focuses on neodymium magnets – standard shapes and micro magnets and big magnets, and custom magnets, and magnetic assemblies for various applications in different fields.
Neodymium magnets have superior quality and magnetism compared with magnets made from other materials like Ferrite, AlNiCo, SmCO. And they have many applications in various industries – homes & offices, industries, and scientific and medical research. Osenc has experience in them and we are confident to make sure you are happy with buying from us in these fields.
If you are looking for a neodymium magnet supplier – especially for custom neodymium magnets that won't fall short of standards – make sure to contact Osenc. If you are not convinced yet, please keep reading to learn more about us.
1. Unignorable Magnet Supplier
At Osenc, we spend most of our efforts on quality, efficiency, and innovation, plus customer service since it was founded 20 years ago. Proudly, Osenc has been working with some of the finest universities, biotechnology, and even retail companies, etc.
Magnets appear to be identical and even simple to make at the first glance. It is difficult for you to properly evaluate their quality if you don't have the knowledge and experience. It is not uncommon that you wish to purchase products with a certain level of quality and performance, but you end up receiving the ones that are below par.
There are multiple factors that define the quality of neodymium magnets –grade, processing techniques, surface coatings, magnetization directions, etc. The entire focus of Osenc is to make sure these parameters will be up to your standards, so we can help you achieve your desired results smoothly. Because whether the magnets are produced by us or outsourced, their quality is higher than the Chinese national standard (Sintered neodymium iron boron permanent magnets, GB/T 13560-2017).
It is always our logic to think beyond the magnets. And we usually put ourselves in the shoes of our customers, and therefore we deeply understand that it'd be better to take one more step forward, so the customers will have fewer issues to deal with.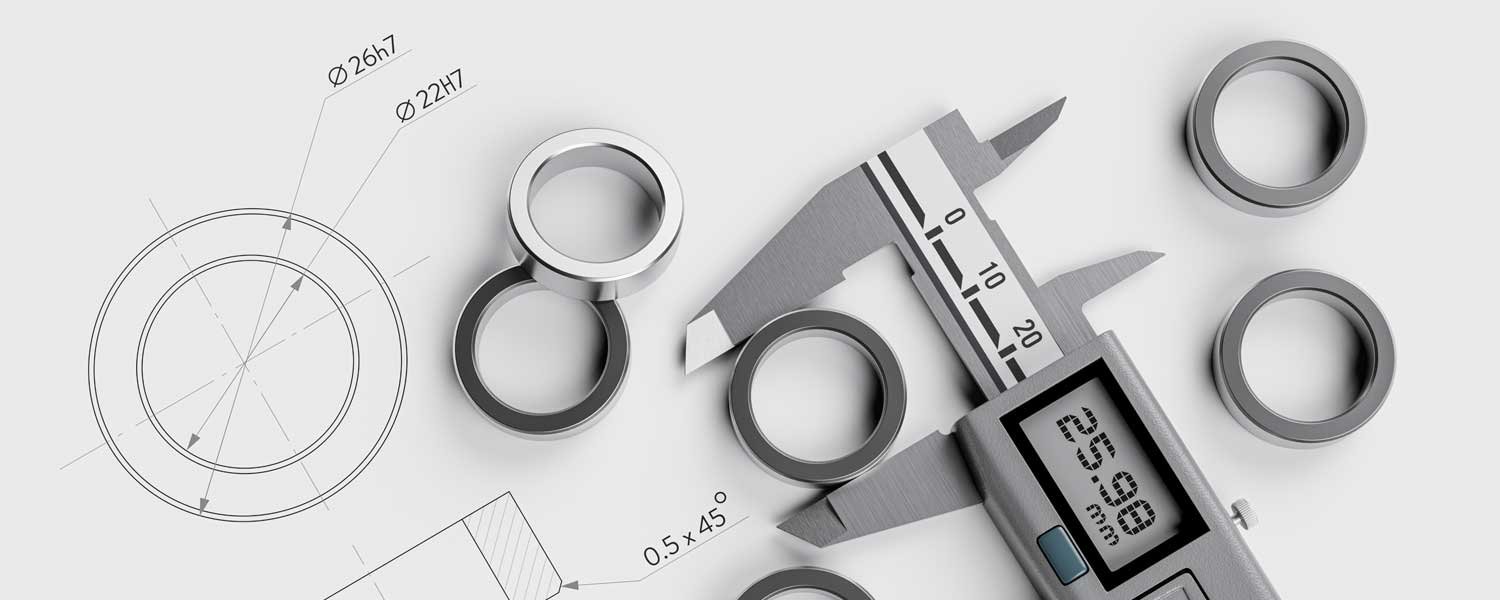 2. Extensive Magnet Lines
Osenc has a team of experienced engineers and more than 100 skilled workers. We have the optimum knowledge and capabilities to work together for your designs and purchase programs.
It's been natural for us to think about the applications, working environments, and customer expectations for the magnets. And we are always more than happy to study how to offer magnets that are new challenges for the customers.
To make it simple for you to understand, we can summarize our product lines into 5 categories:
Regular shapes: Magnets that you can easily define their dimensions by specifying their length, width, height, and diameter, etc.
Irregular shapes: Magnets that are not easy to define sizes unless using technical drawings.
Custom magnets: Magnets that will be made to meet certain technical specifications
Special magnets: Magnets that are rare to find in the market, and even difficult for most manufacturers to make
Magnetic assemblies: Components or finished products that are made by combining magnets and other materials or parts
Whatever you are looking for, make sure to contact Osenc for a possible quote or a solution for reference. Usually, we will reply in just a few hours.
3. Customers Buying from Osenc
Osenc has customers from various backgrounds. They include medical companies buying micro magnets for medical research, retail stores buying magnets for home improvement, and even a hobbyist buying a big magnet for his personal interest.
There are still many more customers buying a wide range of custom neodymium magnets from Osenc. But it's always good to keep secrets for our customers and never disclose the details about these customers and their projects.
If we summarize our customers in very few words, we can proudly say: More than 117 professional buyers from 39 countries and regions across 5 continents in 9 industries.

4. Hassle-Free Services
Besides manufacturing qualifies magnets, it is equally important to assure timely shipping for our customers. Magnets are more complicated and even challenging to ship, compared with most regular consumer and industrial goods.
Magnets have magnetism, which will interfere with the proper functions of various types of meters on planes, in case they are not properly shielded. Therefore, the government and shipping companies have stricter controls over magnets.
This is a special concern for big magnets, Halbach arrays, or any other magnetic assemblies with excessive magnetism. It is so strong that you can not even find the proper materials and methods to reduce the magnetic field below the mandatory level. 
It won't be a surprise that you can find a manufacturer to produce magnets, but they are not able to ship them to you by express or by air. Or for some suppliers, who may not do well on this subject, can cause unnecessary delays and even more trouble for you to receive the magnets, which can drag your projects far behind your schedule. 
Another potential concern is business document compliance. Many exporters collect payments with one company profile, and export the magnets using business documents with another company profile.
For customs in some countries, this can be a problem regarding custom clearance for the magnets. The officers have the right to hold the magnets, and it will take a long time to settle down this issue.
As mentioned before, Osenc prefers not to bring unnecessary problems to our customers, so we've made sure our business documents comply with the standards – all the transactions have only one profile and the payee stays the same as the shipper.   
We'd Love to Hear from You!
Things are always changing. The market never remains the same. Look forward to hearing from you sometime soon. And surely, Osenc will always remain an unignorable magnet supplier for your new projects.   Don't hesitate to contact us.